Vybz Kartel's Son Likkle Vybz Talks Solo Project "Star Life" & Musical Growth: Interview
Dancehall artiste Vybz Kartel's eldest son, Jaheim, also known musically as Likkle Vybz, is set to release his debut EP Star Life almost a decade since he started on his musical journey.
In an interview with Urban Islandz, Likkle Vybz shared that the project is set for release on June 23rd. Likkle Vybz charmed his way into music as a pre-teen, along with his younger brother, Likkle Addi, after they formed their dancehall group, UTG.
"I feel elated and eager at the same time because my music is special to me," he said.
His sound and lyrics caused many of his father's fans to gravitate to them, and over the years, the sons of Vybz Kartel have not been disappointed as they exude the persona and musical smarts of their father. Likkle Vybz shared that he will be commemorating the release of the EP with a vlog series called Star Life Vlogs, and he is already celebrating his milestones- purchasing his own Mercedez Benz motor car recently.
The EP will include six (6) songs which he says are made for the ladies, and will include a feature from Vybz Kartel.
"You know I have to represent for the ladies at all times so all the girls can definitely look out for this track list and the overall EP, and the fans can look out for a summer vybz. The King Of The Dancehall Vybz Kartel is featured on the lead single for this ep and all I can say is look out and save the date for that release," he said.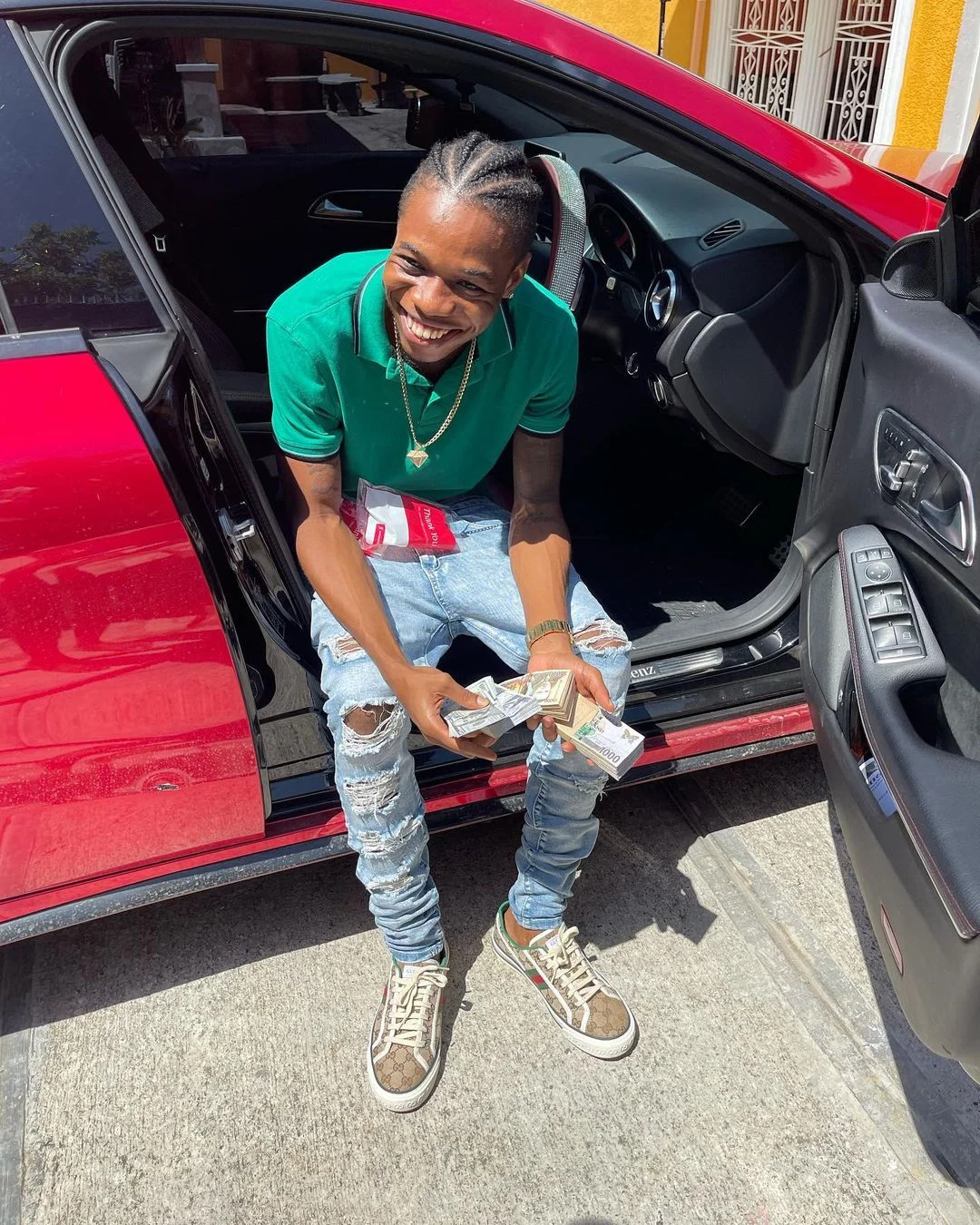 Now 20 years old and a father, Likkle Vybz reflected his ambitions in music- always wanting to emulate his father, who is known as 'Worl'Boss,' and being active in music since he was a child.
"For as long as I can remember growing up I'm always imitating my father wearing his shoe, clothes, jewelry down to the cologne so it set in stone from a tender age. I played the drums as a child and this EP is produced by my record label, UptownGaza Records," he said.
The artist who calls his fan base Utgz says his ultimate goal in music is to be respected as an artiste despite the many accolades one can wish for.
While this is her first solo project, he and his brother Addi released a debut album for UTG last year, so this is not their first rodeo. He explained that he wanted to release a debut album sometime in the future.
As for how he makes music, the artiste revealed that his inspirations come from various avenues.
"I draw inspiration from my environment and the world we live in today, especially what you see happening daily on your phone, in the media. So while oftentimes it happens organically, I also time channel topics that are on my mind or heavy on my heart through my music."
Likkle Vybz also spoke about feeling pressured not only as a young artiste in a competitive environment but also because of the giant his father is in the dancehall industry.
"Yes, there is pressure because the people are expecting a lot from you each time you release," he said, adding that his father is his role model as he is the "blueprint."
"To look to someone else that wouldn't be necessary for me."
As for his journey as a producer and owner of UptownGaza Records, he has also been making strides in the music business, noting that going solo has been a journey of self-discovery. "It helps me to realize that you need to network and make yourself accessible to the people so that's really where I'm at right now," he said.
Likkle Vybz promises fans versatility and feel-good music on his first EP and encourages fans to buy and stream his music.
The artist previously released songs like "Give Thanks" and "Fully Gaza" featuring Vybz Kartel, among others.