Summer Walker Credits Shenseea For Influencing London On Da Track To Be Better Dad
Summer Walker is crediting Shenseea for her improved co-parenting relationship with hip-hop producer London on Da Track.
While on City Girls rapper Young Miami's podcast, Caresha Please, the R&B singer spoke about her new EP Clear 2: Soft Life, working as an R&B artist, the challenge to get equal recognition as pop artists as well as some of the things in her past like her relationship with London on Da Track and her feud with his second baby mother, Eboni Ivori.
The artist was asked about her professional and personal relationship with London On Da Track and, in particular, pushed back at critics for saying they warned her about being with London.
"That sh*t gets on my f**king nerves when people be like we warned you like please stop. All yall talking about we warned you, you done been with ain't sh*t a$$ n***gas, your momma been with ain't sh*t a$$ n***gas, your momma and great momma done been with ain't sh*t a$$ n***gas, you cannot avoid ain't sh*t a$$ n***gas," she said adding, "You think cause what cause I'm a celebrity I don't deal with ain't sh*t a$$ n***gas? They everywhere."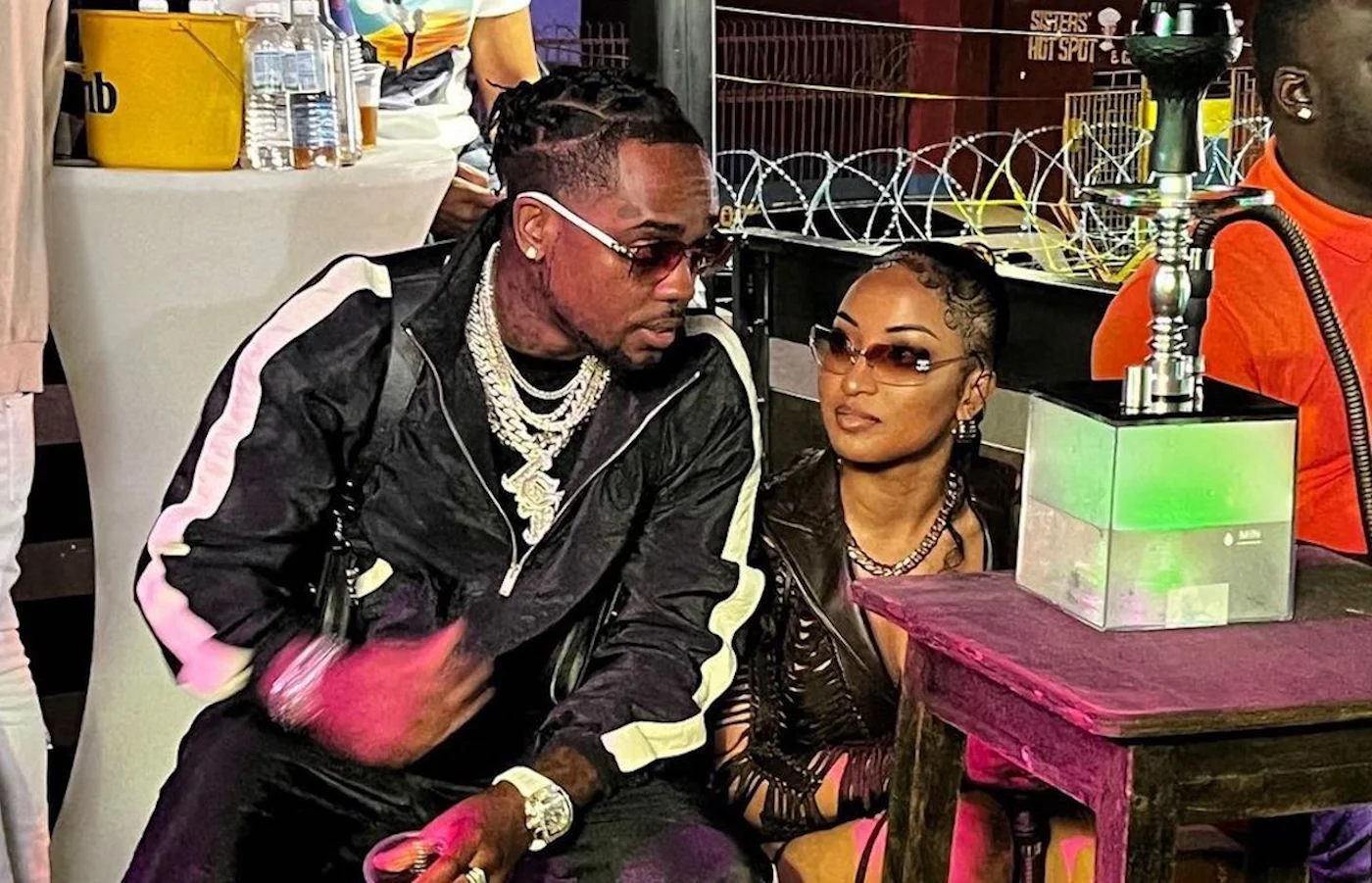 Walker also reflected on her ignoring possible red flags with London because she gave him the benefit of the doubt.
"When you are in a relationship, no matter what happened before you, when your man said he gon do what he gon do, that's why I take people's word so serious. Like I don't care what happened before. you said you gon do what you gon do for me and I believe you, I'm not gona try trip you up on your past, maybe you're a changed man," she said.
She also addressed Eboni and shared that she made efforts to be nice, but it was never reciprocated.
"As for her, she's just nuts. She's really nuts. I guess she still wants to be with that man cause I tried so hard with her, I tried so hard with all his baby mommas to be like big happy family/ kumbaya, I'm not weird like that… I'll be like hey y'all should come over…do the kids want to link up? Let's do Christmas together," she said.
Walker also shared that London on Da Track is "so much better now" as a father after previously accusing him of only being an 'Instagram dad' who rarely spends time with their daughter and only shares photos to impress his fans.
"I think what it honestly was, he was just hurt. He was taking me through the wringer," she said.
She also seemingly confirmed that Shenseea and London were dating and that the Jamaican artist was a positive influence on him, showing up as a father for their daughter, who is now two years old.
"Honestly, Shenseea, shout to you b**ch. After she got in the picture, he started acting right. I was like thank God, n***ga done moved on."
Walker also refused to talk about her relationship with London, just stating that he was "wild."
It doesn't seem that the co-parenting relationship with London is working out, as she notes that she had hoped that they could remain civil because they make "really good music" together.
As for her relationship with Larry, she says even though she knew him for a while, she realizes she didn't know him that well. "pathological liar! Both of them n***as," she said about both London and Larry but added despite it all, she wasn't bitter and had a lot of love for both men.